When the kids are off school we kick into gear! So get your kids to one of our camps which run through every mid term break and the Summer! Book early though as these always sell out!
Puddenhill's Magical Christmas Adventure! 1.5hours of Soft Play + Visiting Santa's Animals + Visit Santa in his Grotto + A lovely present and REMEMBER .... ADULTS ARE FREE! (Two adults free with every family!)
TICKETS ON SALE NOW! SEE BELOW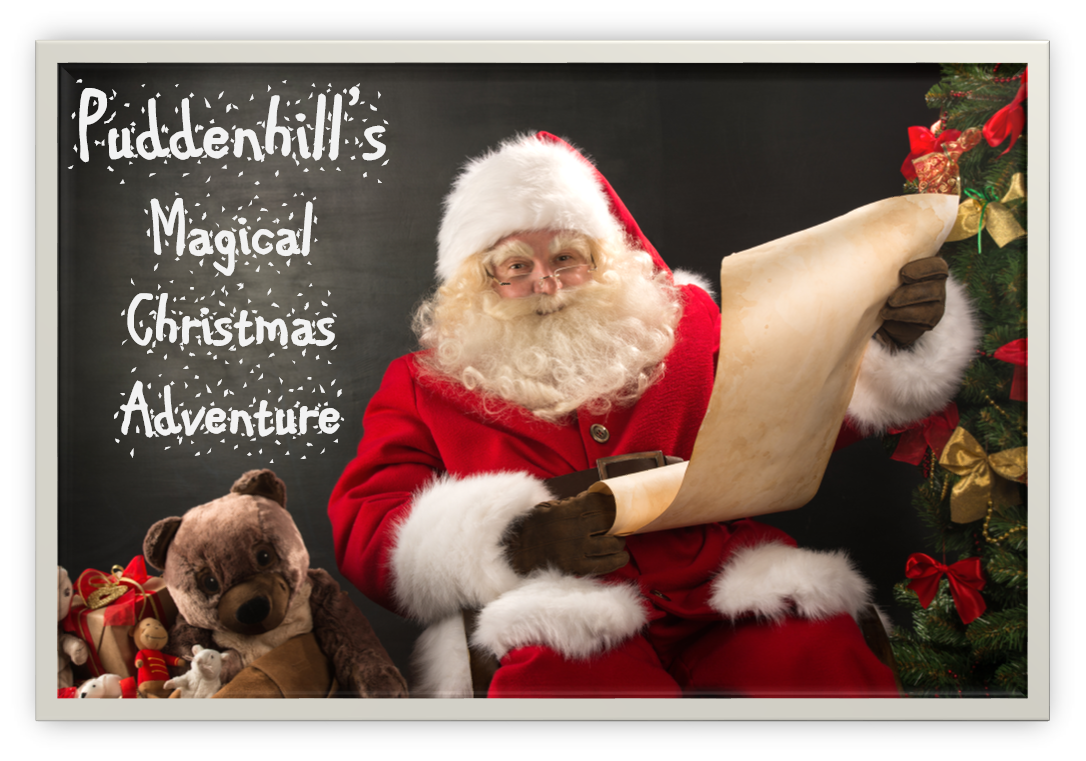 At Puddenhill we are famous for our Christmas Experience and this Christmas will be no exception! Our Experience includes Soft Play, visit to the animals and to the main man himself Santa and a great gift and photo opportunity! Children are €20 and 2 adults are free with every family. Each extra adult is €6! We will be allocating tickets for each day this year and tickets will go on sale soon!
Dates as follows:
Dec 2nd 10am - 6pm
Dec 3rd 11.30am - 6pm
Dec 9th 10am - 6pm
Dec 10th 11.30am - 6pm
Dec 16th 10am - 6pm
Dec 17th 11.30am - 6pm
Dec 20th 3pm - 6.30pm
Dec 21st 3pm - 6.30pm
Dec 22nd 3pm - 6.30pm
Dec 23rd 10am - 5.00pm